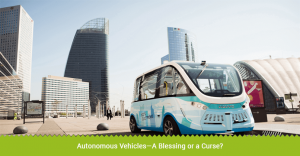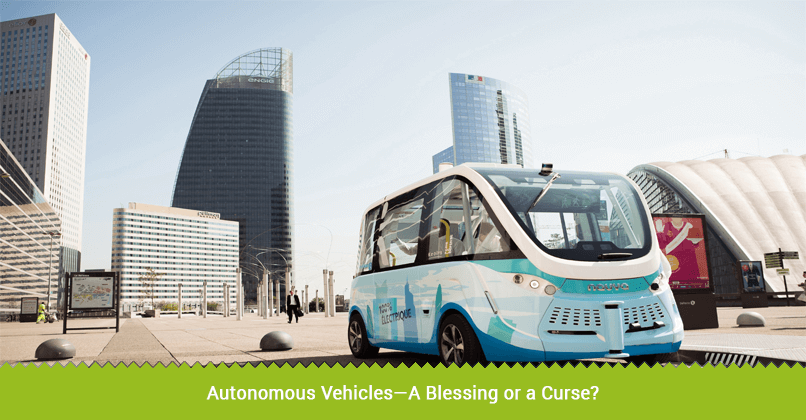 The future is here with self-driving cars that eliminate all driving hassles. Gone are the days when people used their hands to drive to another destination. Robotic cars take charge of steering wheels, driverless vehicles are being tested every day in Europe and America to shape the future of driving.
The latest self-driving car statistics show that 57% of the customers are well aware of the self-driving car technology and plan to drive them. Moreover, Audi, a German brand aims to spend more than $16 billion on self-driving cars by 2030. Moreover, according to Tech Crunch, there are more than 1400 self-driving cars in the United States.
This data and trend in European countries and the US shows that people's preferences for car shopping are changing. Modern American customers have a flair to try driverless vehicles. It shows an attitude shift towards a self-driving culture.
Whey Self-Driving Vehicles Are Gaining Popularity?
Driverless vehicles are capable of sensing their environment without much human intervention or hassle. They contain a variety of sensors to perceive their surroundings. Some of the most popular autonomous vehicles tested by consumers and scientists include:
Tesla
Ford
Mercedes Benz.
Apple
Bosch
Zoox
Moreover, in 2015, China also started its autonomous public bus transport that connected Kaifeng and Zhengzhou. The demand for the latest models and autonomous car brands is rising with manufacturers rolling in the best features ever. Therefore, countries such as North America, Australia, Japan, Europe, China are pondering the implications of these autonomous transportation trends.
The Industry Perspective
Due to rapid evolution, the self-driving car industry will improve significantly. The major components of these future vehicles such as hardware and software will further improve to support urbanization and globalization. However, scholars argue that in addition to potential benefits, autonomous cars will also pose a threat to future mobility patterns.
Steering Self-Driving Vehicles: A Blessing or a Curse?
Scientists are running multiple tests to measure the passengers' safety involved in driving these effortless vehicles. For example, Google explains how its self-driving car Waymo will reduce road accidents and deaths in the United States.
Moreover, self-driving vehicles provide more freedom to drivers and people with disabilities. For instance, blind people can easily depend on such vehicles to live the life they want. These cars can also improve the lives of seniors in wheelchairs.
According to Forbes, automated vehicles can become a blessing by reducing pocketbooks in many ways to save money. Driving autonomous cars can reduce post-crash costs such as medical expenses and repairs costs. Likewise, fewer road accidents or car crashes would mean a lower cost of insurance.
Another great benefit of self-driving vehicles is that people can live in cheaper apartments far away from the city and travel faster. Moreover, with mobile apps, travelers can also book their buses or coaches minutes before their departure to the airport. The computerized system can accurately calculate the maximum number of passengers allowed in a bus.
Last but not the least, another significant benefit involves the potential of these vehicles to reduce greenhouse gases emission.
Some countries may not be able to adjust their transport systems to meet the needs of smart AVs. Moreover, there is a risk of autonomous cars and shared transport services being offered at a higher cost. Higher costs can result in reducing the interest of lower-income groups in purchasing such vehicles.
In urban cities, the selection of routes will become a problem with increased congestion on the roads. According to, autonomous vehicles will cause greater congestion if not parked 96% of their time. This also means drivers will have less freedom to choose the best routes.
Since cost is always an issue for drivers, they can use the QuitALease platform to quickly swap their existing AV car leases to save on monthly costs.
Autonomous vehicles are producing significant hype across the globe. However, whether they would turn out to be a curse for humanity or a blessing entirely depends on their utilization. Passengers' safety, environmental sustainability, and reducing costs can be economic appeals of electric cars. Hence, such cars will make anyone's life easy.
That is the reason digitalized driverless cars are becoming the no. 1 choice of many drivers. To make the AV revolution a blessing, regional and national governments will have to make challenging decisions related to transport policy strategies. Otherwise, people will find themselves on roads hardly having a space to drive.