Do you have a bad credit history and wondering if there is any chance you can still lease a car? It is possible but to be honest it comes with a price such as higher interest rate, fewer vehicle options, and some strict regulations. You will see plenty of enticing ads that draw potential consumers to their dealerships but if a person with bad credit walks in, he always leaves with disappointment since the qualification criterion is always too strict.
One way to avoid disappointment is to know where you stand. It would be nice to know your credit score, prepare a budget and have a substantial amount of down payment ready when you go out to get a car lease deal signed.
Here are some things that you will need if you qualify for the deal:
Security deposit: Usually, a lessee is required to make payment an upfront first month and license fees. However, those with a bad credit have to pay an additional security deposit.
Interest rate (which will be high, of course): Since your credit score is lower than average, you will only qualify for the lease deal if you pay a higher interest rate. The rate may vary from lender to lender.
What are the requirements to qualify?
You will have to provide certain documents or proofs to the lender if you want to qualify for the deal. Such as:
Proof of residency (You have to show your utility bill that includes your name and current residence)
Proof of income (You have to show the most recent pay stub that mentions your yearly income to date)
Personal references (You may have to provide 6 to 8 personal references with their names, addresses and phone numbers).
The people with a credit score at 720 or above get the best deals and their qualification is easier. However, the ones with a credit score between 600 and 680 have a hard time finding great deals. The people having a credit score below 600 don't qualify to begin with.
The pros and cons of leasing a car with a bad credit score
The pros of leasing a car
You can drive the car of your dreams, even the one with the latest advancement.
Even if you have a bad credit score, you will be able to lease a car that has a definite warranty period.
A timely lease payment will have a positive impact on your credit score.
Cons of leasing a car
There is no way you will be able to get away with paying the down payment for the lease with a bad credit score
The interest rate for you will always be high.
Consider taking over a lease instead
If you are having a hard time qualifying for a car lease deal because of your bad credit score and you are now planning to give up on the dream to drive your own car, don't lose hope. There is still a way for you to get a car and that's possible with a car lease takeover. A lease takeover is still a subject to approval from the original financer but often qualifying is easier. Why? Because you are actually doing them a favor by taking over the lease of a customer who can no longer pay for the car.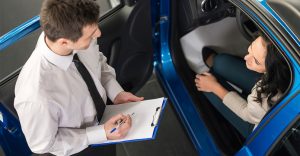 How does it work?
Taking over a lease is simple. The original lease owner gives their lease to another person who from now on will assume the payment for the remaining duration of the lease. Once you take over the car lease, it is as though you have leased the car yourself.  The previous person now has nothing to do with the leasing process. At the end of the lease term, you have to return the car or you can even avail the option of buying it.
Wondering where you can find people who want to sell their car leases? Lease swapping websites like QuitALease.com is where you should be searching for such people. You sign up, look for a car of your dreams, contact the seller, share some questions and answers, and then move forward with the deal. You must send an application to the leasing company which will be deciding whether or not you are eligible for the takeover. As mentioned above, the regulations are not that strict. Once the leasing company approves your application, the lease transfer documents are prepared and sent to the buyer and seller of the lease. You sign these papers and return them to the leasing company. The car and its keys are handed over to you (the new buyer) who will be responsible for the remaining lease payments.
Benefits of taking over someone's lease
Even with a bad credit score, you will still have options in picking the car you wish to drive and it won't be older than 1-2 years.
By taking over someone's lease, you will have the opportunity to improve your credit score and some extra time on hand to eventually buy the right car. This lease takeover could just be taken as an opportunity to test the car.
Often, the person selling his lease desperately needs to get rid of the car because of financial reasons. In that case, they may also be willing to offer some cash incentives.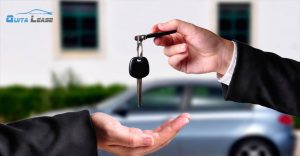 Whether it is leasing a car or assuming someone's lease, those who have a bad credit score should do proper homework and have all documentation ready before going for either option.