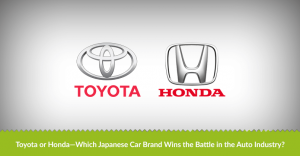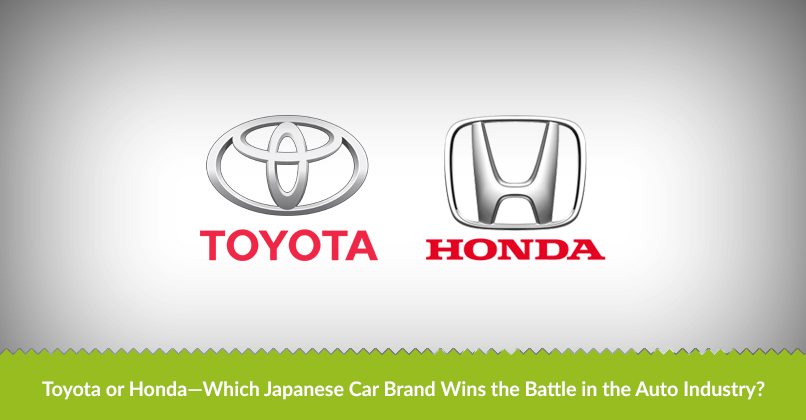 The rivalry between Toyota and Honda dates back to the 1960s. These two Japanese automotive companies have been meeting the needs of customers for the past six decades. After selling millions of vehicles, SUVs, trucks, and hatchback cars, Toyota and Honda are still battling to win the race in the automotive market.
Both of these Japanese companies have sold millions of top-performing vehicles to date. Anywhere on this planet, where there are cars, there is Toyota with their popular models like Corolla, Prius, Camry, and the SUV Highlander.
Honda has produced top-selling models such as Civic and Accord throughout the globe as well. Even though both brands enjoy an enviable reputation for providing comfortable cars; but what is special about these two auto companies that excite and ignite millions to buy a specific car year after year? What features set Honda or Toyota apart from the rest?
In terms of packaging, price, and comfort, which car is the best for your needs? You may love Honda and consider it the only brand on the planet to bring you the comfort you deserve; but after reading this post, you will discover you were only right half the time.
Here is a comparison of these two Japanese carmakers to address these questions.
Let's hop on to the discussion!
The Comparison Between Honda and Toyota
Both companies play their game on a large scale and have been predominant in the auto industry for decades. According to Forbes, even though Honda is considered the most luxurious and stylish car brand in the world, Toyota is significantly larger than Honda in terms of its brand value and worldwide availability. However, Honda's overall value is three times lesser than Toyota's.
The stats reveal that Toyota also sells more SUVs, sedans, minivans, and trucks in the United States than Honda. Since 2012, for seven consecutive years, Toyota has been ranked no. 1 auto brand in the US by selling 2,128,362 vehicles in 2018 alone. Whereas Honda sold 1,445,894 vehicles in the same year, most of them manufactured in the United States.
Global Market Share and Revenue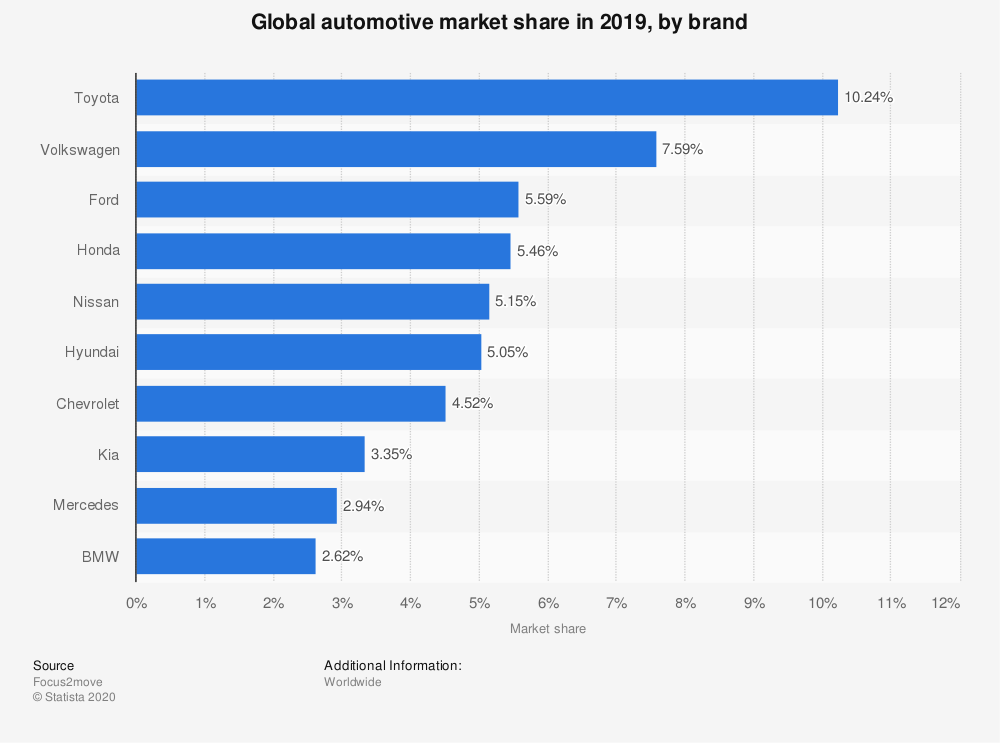 Figure 1Global Automotive Market Share (Source: Statista)
As obvious from the graph, Toyota holds a 10.24% share of the global auto market in 2019, leaving its long-term rival at the fourth spot with a 5.4% share. Moreover, In the USA, Toyota has 1,500 dealers compared to Honda's 1054 dealers. That makes Toyota easier to buy all across the country.
Moreover, despite a global uncertainty around the auto industry. For instance, Toyota has generated $253.4 billion in revenue in 2020 compared to $102.8 billion of Honda for the year ending in March 2020.
In addition to revenues, Toyota is also able to conduct business in other markets such as finance. The company has several competitors across the globe. So, if you are aiming to buy one of these brands on lease and find a suitable car lease buyer to take over your current lease, then the QuitALease platform can help you to buy your dream car in 2021.
Which Brand Offers More Models?
Compared to Honda, Toyota offers more choices to customers in terms of models. It offers a large variety of vehicle classes such as sedans, pickups, trucks, and minivans. Whereas, the product range of Honda is limited to a handful of sedans, two hybrid cars, and one pickup truck.
Distinctively, Honda offers one completely electric car that Toyota is yet to produce.
Which Brand is more Reliable?
In terms of reliability, Both Toyota and Honda have been gaining popularity in America. American customers believe that both brands are dependable and exceed the industry's expectations. Among all models, Honda's Accord has been rated well above the average. However, no Toyota model has been rated below average for reliability as well.
Toyota or Honda—Which Brand is Cheaper?
Toyota and Honda compete head-to-head in different vehicle classes. But in terms of price, the following comparison table shows a picture of which one rules customers' hearts.
| | |
| --- | --- |
| Vehicle | Price |
| Toyota Yaris | $15,600 |
| Honda Fit | $16,190 |
| Toyota Prius | $23,770 |
| Honda Insight | $22,930 |
| Toyota Camry | $24,095 |
| Honda Accord | $23,720 |
| Toyota Mirai | $58,500 |
| Honda Clarity | Lease-only model |
| Toyota Tacoma | $25,850 |
| Honda Ridgeline | $29,990 |
| Toyota 4Runner | $35,310 |
| Honda Passport | $31,990 |
You might not know that some Toyota models also don't have a direct competitor from its rival brand. For example, the Toyota Prius C that is sold for $21,530, and the Toyota Tundra with a price tag of $31,670 has no competitors from Honda.
From the table, the price comparison shows that the direct competitor of Honda Insight, the Toyota Prius is slightly more than a $1000 pricy. All the other models of Toyota are cheaper than its rival auto brand.
Vehicle Safety Comparison
In terms of safety, the Automotive News reveals that Toyota Corporation redesigns its models year after year. This shows the commitment of the company to make improvements in the previous year's designs.
Honda is not far behind when it comes to the safety and reliability of its vehicles. Honda Fit, Honda Insight, and Honda Ridgeline are perfect examples of the safest vehicles. That means both companies are making a leap into the future with safer designs.
So Which Brand Comes on Top?
Toyota vs. Honda debate will surely hike in 2021. As per our comparison, Toyota wins the battle from Honda in every department such as price, model range, durability, and availability. Moreover, in terms of sales, Toyota is doing much better than Honda with overall greater revenues and profit margins.
The future will bring many surprises from carmakers such as Toyota and Honda. These companies have stood the test of time and survived in the changing landscape of auto industries for decades. The future will be promising for the company that will utilize its accumulated knowledge and technical resources to exceed customers' expectations.   You should go for the brand that gives you the highest satisfaction and happiness to meet your needs.