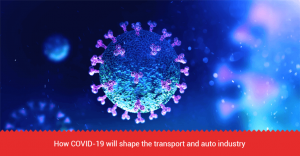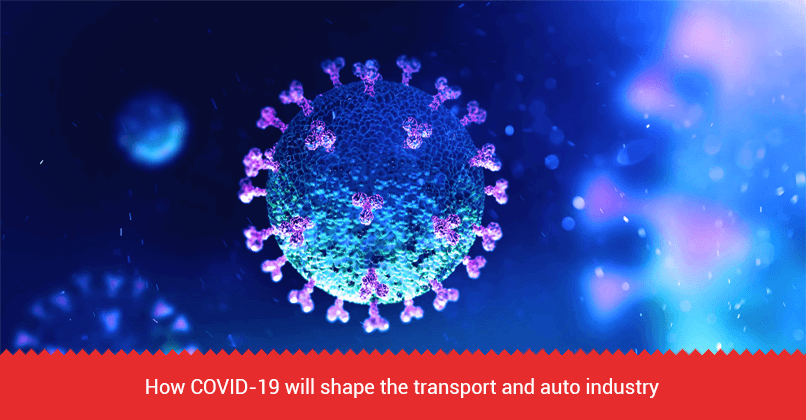 The auto industry is among the most hard-hit segment of the global economy as a consequence of COVID-19. This is because manufacturing plants have been shut and the uncertainty of an economic condition is forcing people to re-evaluate their plans to purchase vehicles. Furthermore, the transport infrastructure has also taken a major hit as people have been forced inside their homes. In this article, we will identify some of the top ways of how COVID-19 is transforming the auto and transport industry.
Change in urbanization means a change in demand
The coronavirus pandemic started in the city of Wuhan in China. Major urban centers across the world then became hotspots for the disease. This is because viruses can spread faster in a smaller area with more people. Cities are densely populated and hence perfect vectors for not just coronavirus, but other diseases as well. Once the crisis is over, governments and policymakers across the world will review their urbanization plans. Cities may become smaller, but highly interconnected, thereby enabling authorities to quickly curb the spread of illness. This is likely to shift consumer demand. A public transport service suited for intra-city travel will make a dent in vehicle demand. Similarly, a change in working culture, where remote working becomes the new norm, will transform the auto industry too as demand decreases. People will be unwilling to purchase a car if ride-hailing services and public transport infrastructure can meet reduced needs.
Electric vehicles will see a massive surge
Factories, manufacturing plants, offices, and public areas have been forced to close because of the crisis. These closures have resulted in a major reduction in carbon emissions. Environmentalists and policymakers are now considering whether this period of shutdown presents an opportunity to restart a more sustainable and environmentally-friendly economy. For example, the International Transport Workers' Federation, a world-leading body, released a statement arguing for a similar point.
"Embedding climate action as a central element of the Covid-19 response will help address one of the biggest challenges of the pandemic, rebuilding our economies. Sustainable transport is at the forefront of this challenge. Many transport sectors have been badly affected by the shutdown and we need to protect transport services and workers' livelihoods," the report states.
"Over the next 10 years, transport needs to reduce its emissions by 45% from 2010 levels in order to meet the IPCC's target of restricting temperature to 1.5 degrees. We now need a new, sustainable model that meets all social needs, and puts people before profit."
Furthermore, the statement emphasized that "It is vital that as we rebuild transport, we move beyond the failed model of the past. Constant expansion cannot be based on precarious work and the ever-growing use of fossil fuels. We need a globally co-ordinated green industrial policy that mobilizes high investment and full unionized employment. This requires an economy wide approach."
"We will need major investment in renewable electricity, alternative fuels, as well as transport infrastructure. Governments must play a leading role. A zero carbon transport sector will need to be anchored by publicly-owned transport infrastructure and services with strong democratic oversight," it further added.
Vehicle manufacturing will change
A major chunk of the global vehicle manufacturing supply parts is manufactured in China. Similarly, many other parts come from different parts of the world. However, the COVID-19 pandemic has exposed the vulnerability of such a system. Companies are now expected to review how they manufacture vehicles, obtain spare parts, and evaluate existing supply chains. This has implications for the shipping, logistics, and manufacturing industry in every part of the world. A recent report released by McKinsey & Company advised companies to re-evaluate their existing supply chains.
"Once the immediate risks to a supply chain have been identified, leaders must then design a resilient supply chain for the future. This begins with establishing a supply-chain-risk function tasked with assessing risk, continually updating risk-impact estimates and remediation strategies, and overseeing risk governance."
"Finally, when coming out of the crisis, companies and governments should take a complete look at their supply-chain vulnerabilities and the shocks that could expose them much as the coronavirus has," the report added.
Change is social behaviors
This is an interesting aspect and is related to environmental concerns are shaping our response to the crisis. Analysts and activists are advocating changing the way we share public space. In this regard, social behaviors are a major part of this new endeavor. Health has become an important consideration for people and experts are emphasizing the need to maintain healthy body weight and meet daily exercise requirements. As a result, walking and cycling are expected to rise significantly. Cities such as Manchester in England have already introduced policies aimed at this aspect. The city has allocated 5 million GBP for spending on cycling and walking-related infrastructure.
"Greater Manchester's council leaders have committed to creating enhanced space for pedestrians and people on bikes across the city-region, to enable people to keep their distance for safe essential journeys and exercise during the coronavirus lockdown and through recovery," read a statement released by Transport for Greater Manchester.
The city's mayor stated that "Peoples' travel behavior across our city region has transformed during the lockdown. As more people turn to walking and cycling, we want that to continue as we move into life beyond lockdown. That's why we've proposed measures, backed by up to £5m of funding, to create space which allows people to continue making safe, sustainable journeys."
"Whatever peoples' motivation – these choices are contributing to cleaning up our city's air and causing less congestion on our roads, and that's something we must sustain for the immediate future," he elaborated.
Change in how we purchase
The auto-industry across the world has followed a set mechanism for delivering vehicles to customers. This involves the company itself, car dealerships, and leasing companies. However, this aspect is expected to change completely. Digital outlets catering to the needs of customers may spring up, offering services that can match those offered by car dealerships and leasing companies. Physical presence to purchase a car may no longer be a necessity. Similarly, the customer may purchase a vehicle directly from the manufacturer's website, and have it delivered to their home.
Change in vehicle features
As previously mentioned, health has become a significant factor in what we purchase or what we do. This emphasis on health may transform the way vehicles are designed, as well as the features they offer. A better air conditioning system, air filtering system, and a similar range of functions may become mandatory. Recent research conducted by CounterPoint has also forecasted this trend.
 "Counterpoint Research sees a rising trend over the next few years around health-related features being requested by car buyers – especially amongst vulnerable older age groups, those spending considerable amounts of time in their cars, and drivers and passengers of shared mobility and other public transport options," the firm's report stated. The firm also identified a large set of safety features that are now being introduced.  "Given the current climate, these recently introduced health features could prove to be a key consideration for customers, all other things being equal. For instance, clean-air filtration systems are already popular, driven by a growing awareness around rising pollution levels. Additional safeguards combatting bacteria and viruses could further improve brand image by conveying innovation, safety and customer-centricity," the report added.