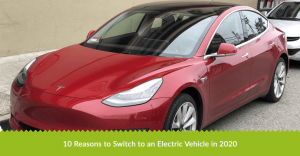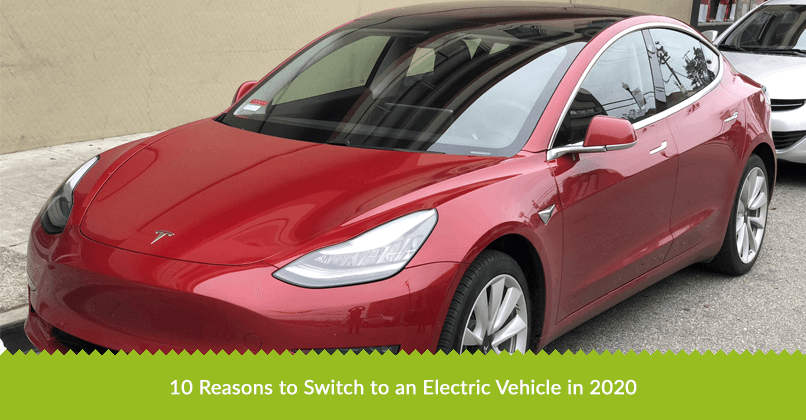 Most of the world's prominent car manufacturers are busy getting on with electrifying their model ranges. There are more electric vehicles (EV) than ever on our roads because the switch to EV is truly underway. EVs are fast, efficient, and cheap to run; therefore, it won't come as a surprise to hear that most consumers are dumping their traditional gasoline cars for an all-in-one driving experience. The right choice about switching to an EV is going to vary from person to person based on their needs and budget, so it is crucial to make a decision. This is why, in this article, we have listed the ten most significant benefits of electric vehicles, allowing our readers to form their own opinion.
They are cheaper
Mention electric cars today, and most people picture a high-end Tesla and the price tag that comes with it. EVs do still cost more to make than their gas-powered competitors, but a combination of key policies and market expansion can quickly tip the scales in favor of EVs. Economic studies show the average cost of an EV could reach parity with gas-guzzling competitors within the next eight years or sooner.
An electric vehicle can reduce maintenance costs significantly. The Alternative Fuels Data Center revealed that electric car costs just $0.04 per mile. On the other hand, the same distance traveled in a gas-powered car consuming 22 mpg is estimated at 14 cents per mile. This infers that EVs are more than three times cheaper to run. Electric-powered cars not only consume less fuel, but they also require considerably fewer trips to the mechanic. They have far lower maintenance and repair costs, and pairing this fact with a supreme fuel economy, switching to an electric car might be your best financial decision.
They are environment-friendlier
We all are well-familiar with the fact that road transports are one of the main sources of greenhouse gas emissions. So, switching to an EV is an important step towards reducing carbon dioxide emissions and improving air quality, and it can be a wise decision in the long run. The EVs remove the harmful effects of these greenhouse gases and other negative substances efficiently. Rising levels of nitrogen oxides emitted from vehicles are posing a major health risk leading to respiratory illnesses.
Diesel and petrol cars produce exhaust fumes that can cause serious damage to our lungs. EVs do not produce emissions, indicating that adopting an electric car improves both our environment and our health. According to an annual report compiled by the American Council for an Energy-Efficient Economy (ACEEE), seven out the ten "greenest" vehicles sold in the U.S. for the 2019 model year are fully electric cars. According to ACEEE, the industry's cleanest model is the Hyundai Ioniq Electric, which earns a "Green Score" of 67 points.
New EVs are equipped with the latest technology such as Intelligent Auto Headlights, ensuring that you will always be seen. EVs also offer Intelligent Emergency Braking that helps avoid collisions. Intelligent Blind-spot Intervention can help you circumvent side-to-side collision risks. All these safety technologies will help you take the stress out of parking and protect you from accidents. The 2019 Nissan LEAF offers advanced safety features, including 6 standard airbags, Electronic Brake-force Distribution (EBD), anti-lock braking system, tire pressure monitoring system, and the LATCH (Lower Anchors and Tethers for Children) system.
They are more comfortable
Electric cars are comfortable because they use motors that don't rely on combustion. So far, EVs provide the most comfortable driving experience. A research study conducted to review the user perspective of EVs noted that most of the drivers felt more comfortable in their electric cars both in terms of technical equipment and driving experience. You haven't experienced it yet? Take a test drive of the 2019 Nissan LEAF that comes with:
Heated seats
Heated steering wheel
Intelligent key
An automatic climate control system
Quick charge port
Seven-inch color display navigation
Apple CarPlay and Android Auto
They are quieter
As compared to cars with internal combustion engines, EVs produce less noise. If you are living in a town or city, switching to an electric car will lead to a drop in noise pollution. The new electric cars are quieter than ever as they offer advanced features like improved weight distribution, aerodynamics, and a high-performance electric motor. Without a noisy combustion engine, you can focus on other important things. In a recent notice of proposed rule-making, the US National Highway Traffic Safety Administration says drivers should be able to select the sound they prefer. Some automakers have already selected their sounds. Mercedes-Benz has an artificial humming sound picked out for its electric EQC lineup, while VW has said its compact ID.3 electric vehicles will come installed with a fake sound for low speeds.
Their resale value is rising
Previously, EVs have suffered below-average resale values. The major factor behind this was the federal tax credit and operating ranges of the older models, which were cutting their transaction prices. Now the situation has changed. Models like the Chevrolet Bolt EV and Jaguar I-Pace can run for more than 200 miles at a time and are forecasted to uphold much stronger three-year resale values. According to Kelley Blue Book analysis, the Tesla Model 3 will hold onto a notable 64.3% of its value after 36 months.
Charging stations are readily available
America has a widespread public charging network, with more than 20,000 electric car charging stations having over 68,800 connectors. These are located at shopping centers, office buildings, car parks, and on-street with fast charging points. The Department of Energy claims that 16 percent of these charging units are DC fast chargers that add 60 to 80 miles of range per 20 minutes of charging.   
Latest EV eliminates range anxiety
The EV market is expanding rapidly. With the advancement in technology, EVs are no more a car constrained to city driving or short travels. There was a time when it was an issue for an EV to break the 100-mile barrier on a charge. Expansion in technology implies that car users don't have to compromise their lifestyle. Most EVs now offer real-life ranges between 250 and 300 km on a full charge. As of April 23, 2019, Tesla Model S Long Range is an all-electric car with an EPA range of 370 miles, higher than any other electric car.
Electricity is still cheaper than Gasoline
Though gas prices are affordable, running an electric car is still cheaper. The Environmental Protection agency claims the Hyundai Ioniq Electric, based on average power rate, will cost an owner $500 a year to run for 15,000 miles. Over five years, an Ioniq Electric owner will spend $5,750 less in fuel costs than will someone driving a traditional car.
Being an early adopter is cool
For the 2019 model year, an extensive range of electric cars is available in the US market. Most of these cars are priced in the $30,000 range. This year, new EV models include the Audi e-Tron, Jaguar I-Pace, Hyundai Kona Electric, Kia Niro Electric, and many more. Therefore, one of the powerful reasons for making the switch to EVs is industry trends. IHS Markit forecasts that EV sales in the US market will grow to about 1.28 million units in 2026 and 350,000 units in 2020. This means that automakers have realized the potential demand for EVs, and they will ensure to make their newest and most advanced electric models. In short, choosing a gasoline car in the future will mean missing out on all the best tech and convenience features, new designs, and even performance.
Are you interested in leasing an electric car? QuitALease.com is a great online marketplace for those leasing an electric car, with comprehensive information and multiple images for each model.