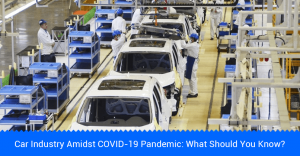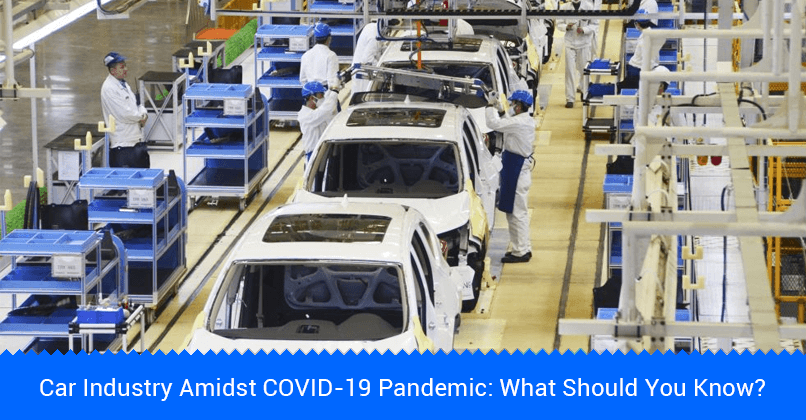 The coronavirus pandemic is disrupting the economy worldwide as it continues to spread. And as a result of this, markets are crashing, and sales are getting affected. Auto manufacturers are formulating programs to boost sales and support buyers who are finding it hard to make the payments.
Since restrictions are focus on social distancing, dealers are also having a hard time determining when and whether they can keep their dealerships open. And due to the fast-paced spread of the virus, automakers are keeping the plants shut to keep the employees safe.
Car sales during the virus
March 2020 sales were off by 39% compared to last year, as per J.D. Power. Also, sales for the first part of April are off 51% from a pre-virus forecast of the company. And compared to their sales forecast, they estimate about 301,000 fewer new cars were sold this month.
Auto sales fell in March even though the virus hadn't made an impact till the mid of the month. But things have not gone completely downhill. Auto sales have been allowed in all the fifty states once again, witnessing three straight weeks of improvement. And compared to older buyers, younger buyers are returning more quickly to the market. But even though sales have recovered a bit, it has become challenging as car sellers are having a hard time selling new cars in some parts of the country.
Should you buy a car?
If you pay attention, you can take advantage of the financing deals that are going on right now, and more are to follow. And you can save thousands of dollars off the cost of the vehicle. This would also help you in reducing the interest amount that you have to pay. Take Ford, for example. The company is offering a deal where they would make the first three payments for buyers and defer three more months of payments. Also, many carmakers are offering as many as 180 days to defer payments, depending on the manufacturer. With the help of a loan payment deferral programs, buyers can put off making the first payments on their loans without negatively impacting on their credit and no late fees.
Also, not all buyers can qualify for a deferral because the lender has to consider the credit score as well as other information on the loan applications. Unless you get a zero percent interest rate, avoid taking the deferral because it will lead to accrued interest, and you would have to pay more in the long run.
If you want a first-payment deferral so you can afford a new car, this might not be the right time for you to buy a car. Unless you are definite about making the payments when the deferral period ends. On the other hand, Hyundai and Genesis are taking it to the next level and doing more than offering deferrals. They have brought the jobless protection program back that shall pay for as many as six payments for the buyers whose livelihood got affected due to the pandemic. Volkswagen has also announced a similar program for those who want to buy a new car.
There is no guarantee that these deals are going to be successful. And with so many plants closing, these deals are going to be hit and miss along with excellent deals in some models and shortage of some.
Also, automakers and dealers have to change the business models of their showroom-based businesses to lure in both buyers and lessees, while sticking to the health guidelines and preventions during COVID-19.
Should you expect a shortage of cars available for cars or lease?
Plant closures and supply chain disruptions might cause a shortage of some vehicles sold in America. And as the pandemic spreads, automakers all over Europe (FCA, BMW, Ford, Volkswagen, and Mercedez-Benz) had to close down their facilities of parts, manufacturing, and shipping. Plants in Japan and Korea also witnessed major disruptions in the components coming from China. As a result, they had to close down the virus spread.
Auto plant closures across America has brought the U.S. auto industry to halt. Both Ford and General Motors have announced to suspend their North American plants' production for an unknown period. Honda has announced the closing of its plants in Canada, the U.S., and Mexico and plans to reopen them on May 11. Nissan's U.S. plants were shut down from March 20th and will remain until mid-May.
Tesla also announced the closure of the plant after discussing it with the county health officials. And the automaker halted manufacturing at Fremont, Calif. Plant on 23rd March.
Auto Manufacturers are helping with medical manufacturers
General Motors, Tesla, and their suppliers are finding ways to support medical equipment production.
General Electric, 3M, and Ford have teamed up to produce face shields, respirators, and ventilators. In Europe, Ferrari and Fiat are collaborating with a medical equipment manufacturer to assemble and produce parts of medical equipment. General Motors has partnered with medical manufacturer Ventec for making respirators under the Defense Production Act.
Would COVID-19 lead to a delay in new model deliveries?
Yes, both the debuts and product launches of new models are going to get affected due to COVID-19. The Kentucky plant, the Bowling Green, where the new mid-engine 2020 Chevrolet Corvette is built, was sidelined just as the cars got off the assembly line. Ford also canceled the new Bronco's media debut. Many other media drives of redesigned or new models also got canceled due to the virus. Along with production facilities, design, engineering, and testing, the marketing departments have gotten affected too. All of these can contribute to delay in the car's arrival in the marketplace. Since numerous automakers are converting the facilities into medical supplies production centers, once the services are no longer required, it is will take some time to shift the people and plants back to vehicle and manufacturing parts.