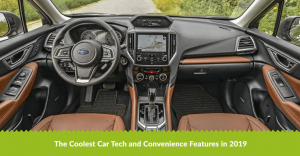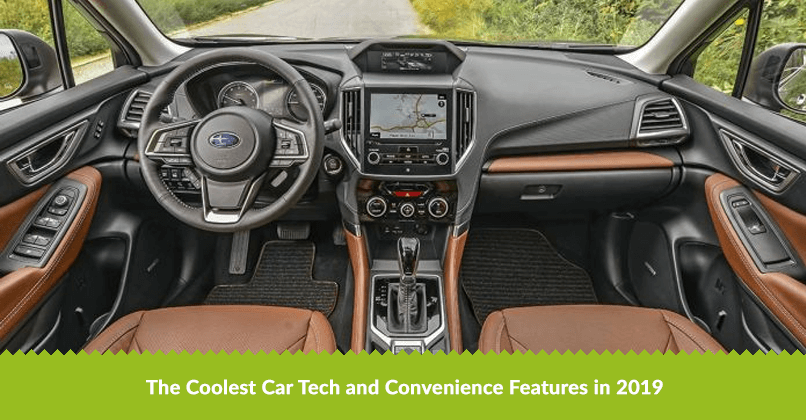 Most modern cars are packed with extensive features and amenities than ever. The carmakers have presented an array of packaged features to the new buyers. For the most part, the best driving experience is one that isn't filled with complex electronics. But these examples of automotive technology make cars better for enthusiasts. Though the costs quickly add up, there is great temptation to grab them all.
To help all the new-car shoppers who haven't checked out the market in some time, we have devised a list of key features they should consider getting, including safety and convenience tech items.
Remote Start
What can be better than being able to start your car from your kitchen on a cold day? Now you don't have to wait for everything to come up to temperature on a cold day. This feature lets you start your car's engine from afar, without even entering the vehicle.
Car audio systems have changed dramatically over the last few decades. Crackly, fading audio has become an amazing add-on for some truly world-class stereos.
Having Bluetooth in your car can make your life easier. You can use it to make phone calls or listen to music. No wires, no SD card juggling, all you have to do is sync your phone to your car.
This brings a familiar smartphone interface and some important but limited features and usability to the car's infotainment system. It encourages drivers to put their phones down and instead interact with the car's built-in screen, letting them pay more attention to driving.
Being able to see all of a car's vital readouts plus navigation directions is a huge help in situations where you shouldn't take your eyes off the road. Supported by both Android and iOS devices, it can also be used to receive calls, read texts, and control music. Newer head-up displays are customizable, which means you can see what you want to see, and get rid of useless info.
Backup cameras are compulsory on all passenger cars sold in the US. New systems have more than one camera that makes parking and maneuvering through tight spaces safer for everyone.
Technically, it is a safety system. Radar-based cruise control adjusts the speed of your car accordingly to maintain a set distance behind the vehicle in front of you. With this technology, you don't have to worry about the congested highway cruising, which makes it the ultimate convenience feature.
Just push a button, and the car automatically sets itself up for perfect, repeatable launches, tailoring the drivetrain and traction control for the quickest possible start.
A side-effect of driving big, long cars is a large blindspot. Blindspot warning/alert system easily remedied this issue. It gives a visual and audible alert that a vehicle is alongside the car in a blind spot.
Anti-Collision Warning Systems
Now, here is a feature a lot of car owners would appreciate. With this system, you will be warned if the anti-collision system thinks you are about to hit something. It can even apply the brakes for you.
The wireless phone charging pad
These pads use induction to directly charge a phone battery without connecting it to a USB outlet. Most of the newest smartphones can be charged this way; others will need a special case to do so. Combined with Bluetooth connectivity for phone and audio controls, wireless charging means the driver can keep the phone's battery topped up while still enjoying the information on his phone.
Heated/Ventilated seats and steering wheel
There is nothing better than hopping into a ventilated seat on a hot day. The same goes for feeling a seat heating up in the middle of winter. Just like seats, it is a pleasure to feel the heat emanating from the steering wheel on a cold day.
Multi-zone Climate Systems
This lets drivers and passengers set their temperature for their climate zone. In some models, even rear-seat passengers can get their climate controls. No doubt, this can help to take some stress out of family travel.
Auto-Dimming Mirrors
One of the serious challenges that drivers face on the road is glare. Drivers come face to face with the glare coming from the headlights of an oncoming vehicle. Auto-dimming mirrors help prevent driver distraction from bright lights in the rearview mirror. The mirror senses light, particularly from the headlights of a vehicle that is cast on the mirror. At that point, the glass will automatically darken to prevent glare from bothering the driver.
Wi-Fi Hotspot
These are often bundled with telematics systems or upgraded infotainment packages. They provide Wi-Fi in the vehicle, allowing passengers to use mobile devices without eating up their cellular data plans. Often, a hotspot service is free for an introductory period, and then owners must pay a monthly fee.