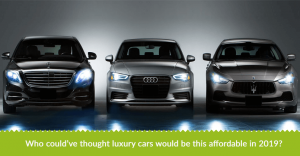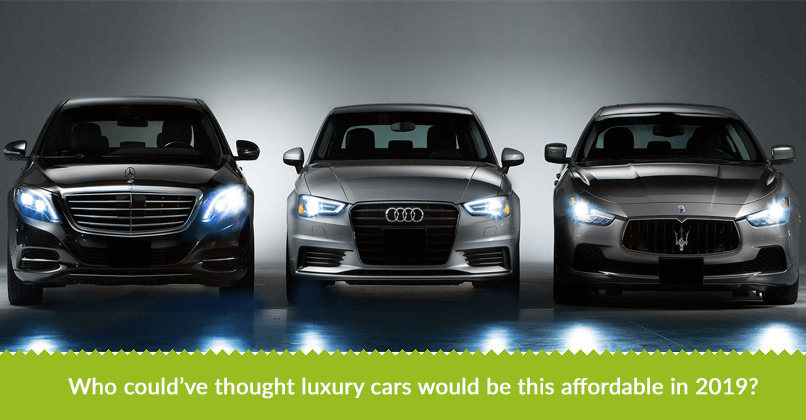 Luxury car manufacturers such as BMW and Audi offer car leasing deals to customers. Nearly all of the major car manufacturers in the world now provide leasing options for their cars. The car obtained through a lease program is economical, and it has made driving a luxury vehicle a reality.
When you lease a car, payments are comprised of monthly payments, where you only pay for the depreciating value of the car. In addition to this, you also pay sales tax, use tax, and rental charges. Even with all these payments, lessees pay 23% less in monthly payments in comparison to financing a car. At the end of a lease contract, you have three options: buy the car, get a new lease on another car, or walk away from the lease. Because leasing offers flexibility to customers, it makes leasing an attractive option for buyers.
Car leasing trends in 2019
Millennials, more than any other generation, are leasing cars. About one-third of millennials who purchased a car in 2016 decided to lease it. Moreover, millennials are flocking to lease luxury cars, including SUVs, midrange cars, and premium luxury cars. Luxury cars are highly sought among lessees because leasing options make it affordable.
Due to an increase in car prices, leasing car is an alternative for many people. Electric vehicles are popular among consumers, especially people who are conscious of the environment. In addition to this, charging stations are cropping up in several big cities. With this, the demand for an electric and hybrid car for lease is expected to increase. Since electric cars have the greatest depreciation value, leasing an electric car saves buyers the hassle from selling the vehicle at lower prices.
Apart from this, leasing companies are now focusing on used cars. Used cars typically have lower lease payments. This allows luxury and other cars to be affordable for customers. However, maintenance issues with older and used cars are likely to discourage people from leasing a used car. Despite this, car leasing companies are looking forward to an increase in used car leasing.
Why should you lease a luxury car?
If you don't plan to keep a car for long, or are a car enthusiast who enjoys driving new cars frequently, car leasing is the best option for you. Luxury car leasing has been on the rise recently because it allows you to drive a luxury car at a lower price as compared to financing an economical car. Just compare the price for financing a 2019 Honda Civic Hatchback and leasing a BMW 2019 230i Coupe. Financing a Honda Civic Hatchback costs $359 per month while leasing a BMW 2019 230i Coupe costs $339 per month. Hence, leasing a car gives flexibility in driving the vehicle of your choice.
When you lease a car, you don't pay for maintenance and repair costs. These are paid by the leasing company. While leasing a car, you are covered under warranty. During a lease, companies like BMW and Toyota offer maintenance programs as well. BMW even pays for an oil change and brake repairs. On the contrary, if you were to purchase a car, you would be paying for maintenance and repair costs from your own pocket.
Moreover, if you like to drive new cars every now and then, leasing a car is a cheaper option than buying a car every 2 years or so. However, at the end of your lease, if your residual value is more than the worth of the car, you could potentially own the car.
Luxury cars made affordable
A car lease is a better option if you can't afford a car. However, financial issues, moving out-of-state, and other issues can compel one to give up a car lease. In the case, you want to quit a lease, you can simply transfer your lease to someone else. Quitalease provides a platform to buyers and sellers of a lease. Sellers can transfer a lease, without any hassle, and buyers can find cars ranging from economical to luxury cars at affordable prices.
If you are looking to lease a luxury car, you would be surprised to find how cheap it is. Some of the car listings from the Quitalease are as follows:
BMW 430i Coupe
At $575/month for a total of 9 months, you can own a 430i Coupe. The mileage allowed for the car is 21,000 miles, while the mileage per month is 875. However, if you were to buy the car, it would cost you $43,500.
Audi A4
The car is available for lease at $415/month for 10 months. The mileage allowed per month is 10,000 miles. The car's features include cruise control, auto-dimming lights, anti-lock braking system, and Apple CarPlay. Audi A4 is worth $36,000.
Audi Q5
Available at $469/month, you can drive Audi Q5 for 833 miles/month. The features of the car include cruise control, power locks, push button starts, power steering, tire pressure monitoring, and stability control. This is the perfect car for off-road adventure. The car has a value of $41,500.
Ferrari 2 door Convertible
At $2334/month for 36 months, this car has the most expensive lease. But when compared to its sale price, leasing Ferrari 2 door Convertible is a viable option for car enthusiasts. The total mileage allowed is 17,500 miles, while 298 miles/month is allowed. The features of the car include cruise control, carbon fiber interior, park assist system, a navigation system, parking sensor, keyless entry system, climate control, and power steering. The cost of the car is $210,783.
The car is available for lease at $628/month. With a total allowed mileage of 22,500 miles, you can drive the car for 639 miles/month. The features of the car are a built-in navigation system, parking sensors, power steering, HomeLink, lane departure warning system, memory seats, and push-button start. The car's value is $52,950.
When leasing a car, there are plenty of options available to buyers. You virtually own a car with all the maintenance costs paid for by the leasing company. For car enthusiasts, leasing a car is a better option than financing or buying it: you want to own the car for the short term. And if you are bored with the car, you can transfer the lease to someone else very conveniently with Quitalease.com rather than exiting your car lease which always involves hefty fines and payments.